The privately owned vineyards of Georgios Lafazanis Winery are located in Nemea and Boeotia (Kithairona Hillsides). Based on the experience, the knowledge and the passion of our people, we cultivate and produce high quality grapes, which are driven under the best conditions in our modern facilities.
The different sub-areas, the altitude, the orientation and the lands that characterize our vineyards are just some of the elements that allow us to produce different styles of high-quality wines.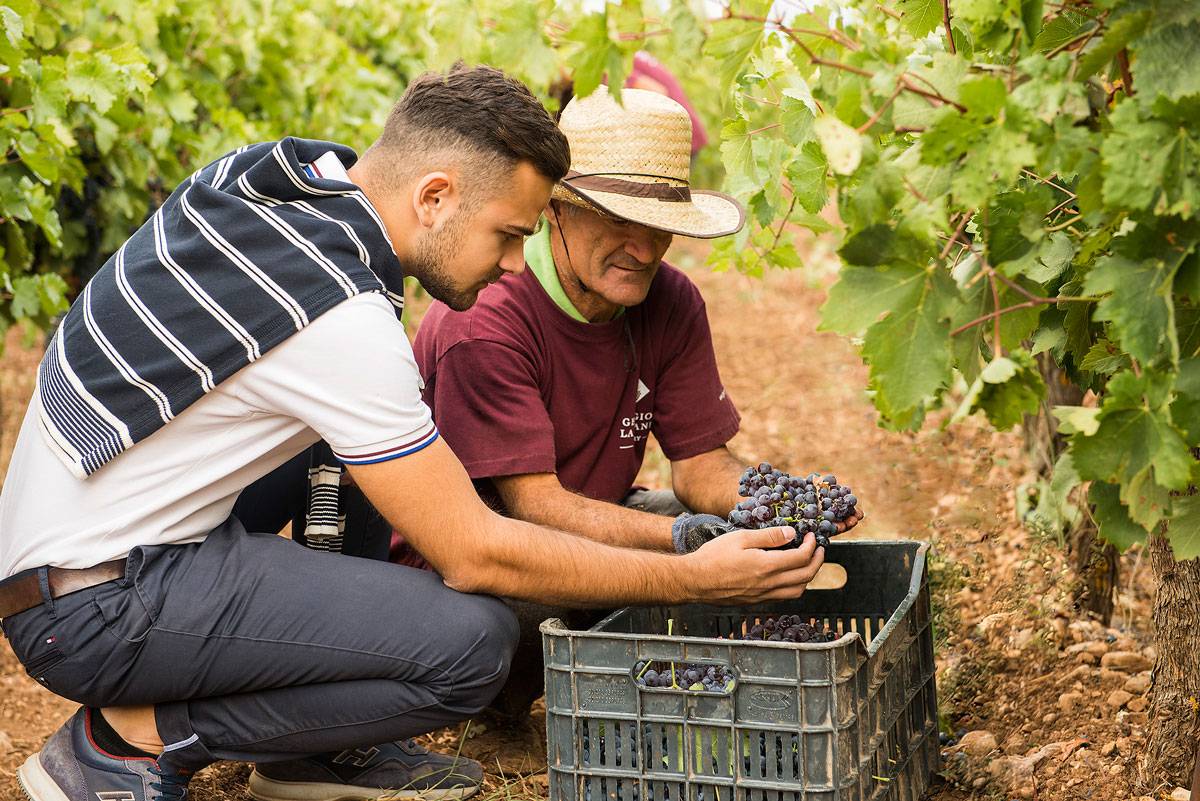 The excellent microclimate, combined with the strictly low area yields and the choice of the ideal moment of the harvest, help ensure that the grapes are matured properly and are the determining factors for the excellent quality of the raw material.
Our winery, apart from its own private vineyards, collaborates constantly with a significant number of wine growers in Attica, Boeotia and the Peloponnese and produce grapes with the required quality standards.
The white varieties Moscofilero, Roditis, Sabatiano, Malagousia, Assyrtiko, Moscato, as well as the red varieties Agiorgitiko, Cabernet Sauvignon, Merlot and Syrah, are valued and vinified with care under strictly controlled conditions.